About company
4Vation is a subsidiary of 4PL Central Station Group, the European leader and pioneer in providing 4PL services worldwide.
The company was created by combining the strengths of two experienced partners: 4PL Central Station and Comp-Win, a well-known provider of logistics software. We have created 4Vation by combining knowledge and experience in the field of creating TMS systems and Control Tower management. The integration of services and technologies has allowed us to create an innovative offer addressed to a global customer base.
4Vation has become the answer for those who want to improve efficiency, minimise risks and thus increase profit. Our team of experts, whose experience and passion translates into the success of implemented solutions, is responsible for the aforementioned achievements.
Control Towers in the world/covering the globe
over 7 million transactions per year
Neutrality
We always act in your individual, well-understood interest, with an objective approach to the implemented tasks.
Independence
We have no links with other logistics companies. As independent providers of solutions, we act directly in your interest.
Transparency
Our priority is to work in accordance with clearly established processes, constant monitoring and provision of reliable information about the results.
4Vation listens to your needs and constantly develops personalized solutions to solve logistic and supply chain problems. We want our products to set new standards for the global supply chains.
The ambition of 4Vation is to become one of the global market leaders in the field of Control Tower logistics management and software development. Our goal is to provide world-class solutions to an international customer base, within the scope of internal or external Control Tower (4PL) operations.
Through use state-of-the-art technology, 4Vation will bring higher industry standards for fully optimized integration of operational, tactical, and strategic management. In the future 4Vation will continue to invest and develop our TMS software and Control Tower operations to ensure we able to provide best in class transportation and logistics support combined with the leading TMS solution in the market.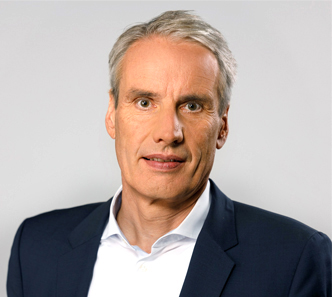 Along with group CEO, Mathias Dollak is in charge of leading and executing 4PL Group activities, which spans 7 global operations, a staff of over 250 people, and an annual revenue exceeding CHF 150 million. Together, he also heads and guides the operations of 4Vation, which spans 5 global Control Towers providing operational and IT services to our global customer base.
Mathias Dollak's scope of responsibilities includes: operations, business development and sales.
"I have the vision to establish and run an organization which is seen as market leader and trusted partner to execute and optimize strategic and transactional supply chain and logistics activities for our clients."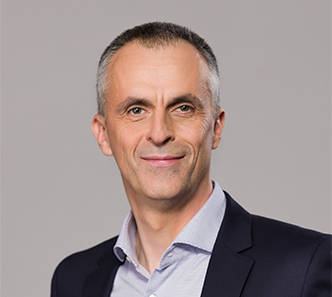 Entrepreneur and innovator. Along with Mathias Dollak, he provides leadership for 4Vation, which delivers game-changing logistic innovation and world-class solutions for global customers. In his work he draws from the synergy of knowledge and experience in Control Tower systems and management. For over 25 years, CEO of Comp-Win, one of the leading IT companies that implements management and logistics optimization systems.
Wiktor Wysocki's scope of responsibilities includes: building and introducing a vision for products implemented and delivered to our clients.
 "I have a dream to provide 4Vation Control Tower services, which, by means of the Optilo system, perform fully automatic activities, optimizing synchronized supply chains every day, every minute . This is the fruition of my one click logistic vision."